Read more about each Fishing Type by clicking on the side menu below.
Heavy tackle game fishing is where we play with monsters! This includes line classes from 15kg to 60kg and we have bent buts for chair fishing from 24kg to 60kg. In Cairns, we use mainly 60kg for black marlin, unless record fishing. All the boats are looking for "Franken Marlin" and are aiming to beat "Peter B's" Aussie record of 1442 lbs, or Alfred Glassell's world record of 1560 lbs.
Most of the pro skippers have seen them and just need to "stay glued" to one! In the rest of Australian waters the target species are blue, striped and black marlin.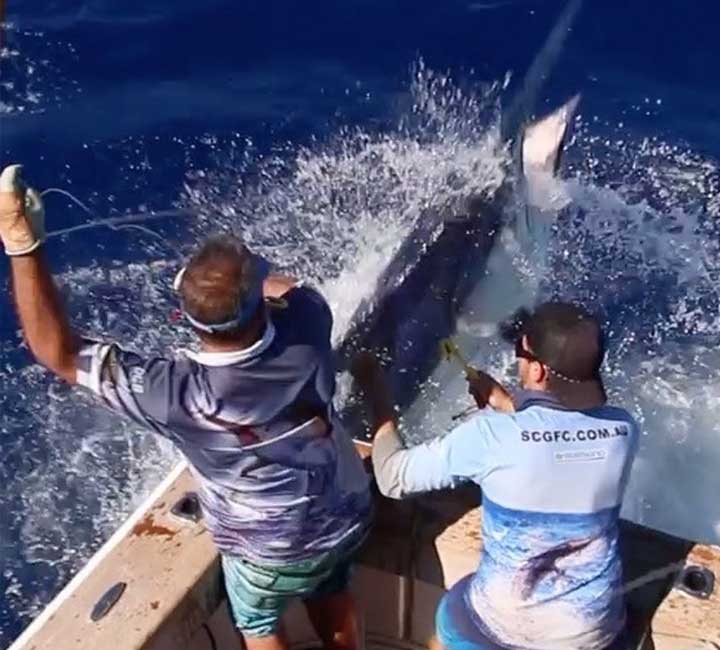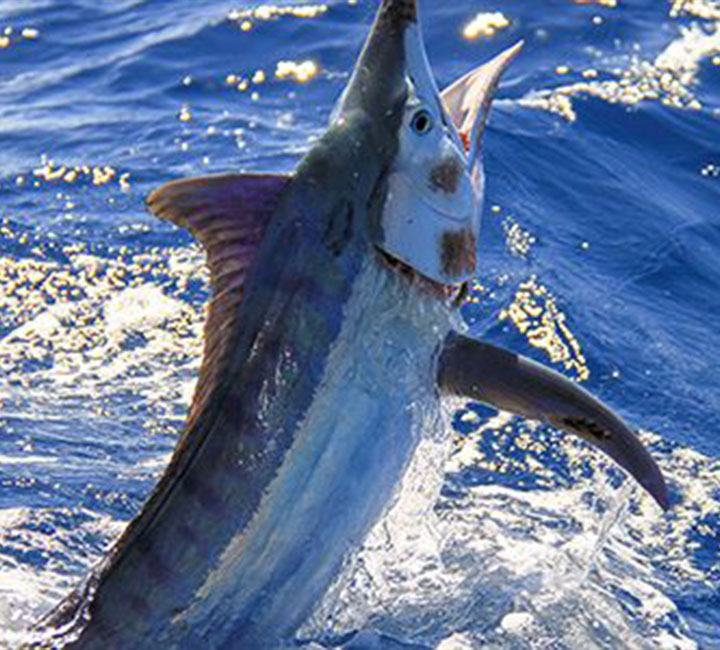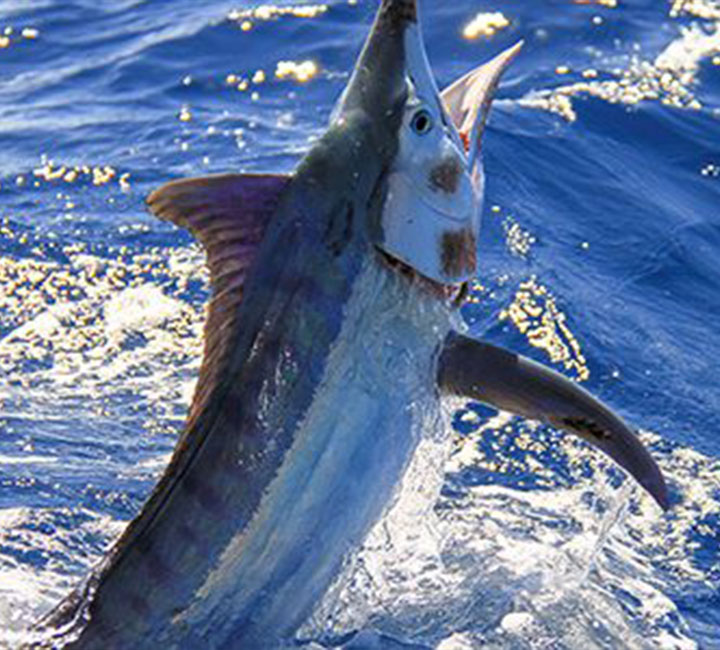 In light tackle game fishing, a lighter line of 1kg to 10kg is used to pursue smaller species of Marlin, Tuna, Mahi Mahi, Wahoo, Sailfish, Mackerel, Kingfish, Amberjack and Cobia. Although the fish are smaller, they are of similar species to those targeted in heavy tackle game fishing. Light tackle rods are all stand up rods.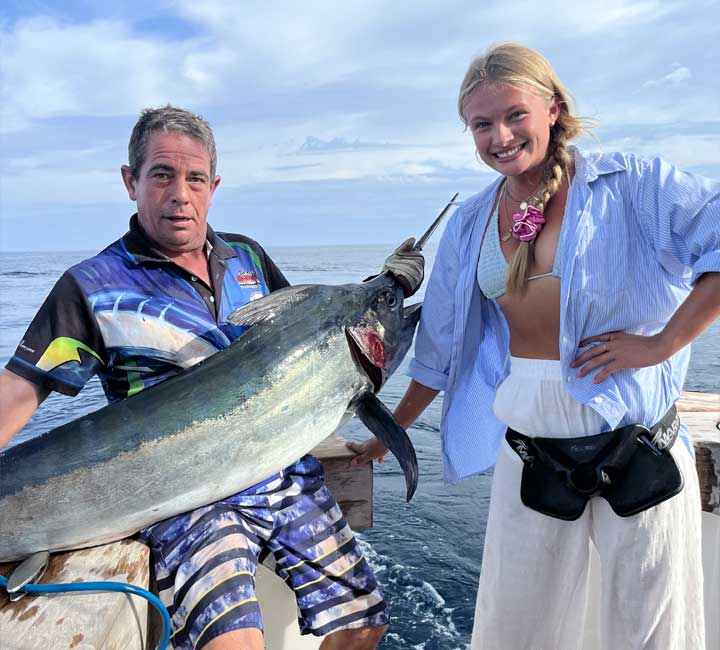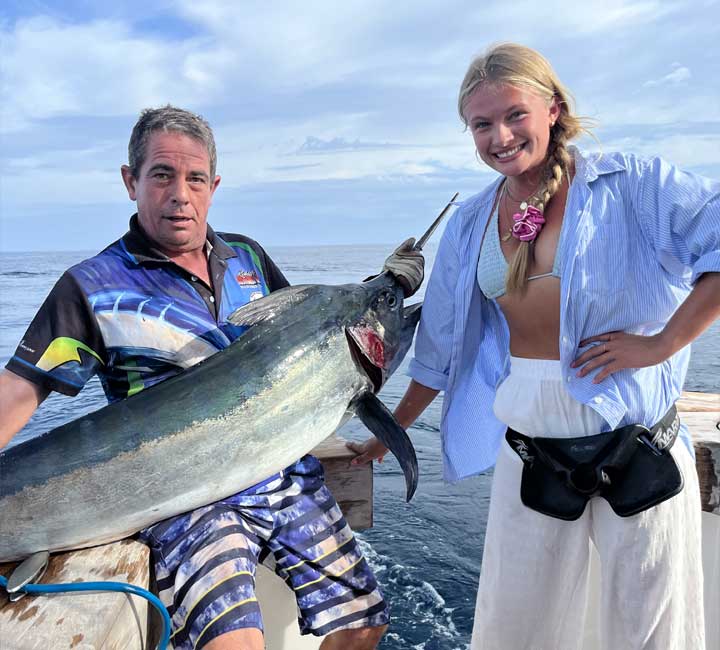 Sports Fishing  is a term used to encompass all types of fishing, including all line classes. This also includes all types of fishing techniques such as bait, lures, fly, trolling and casting.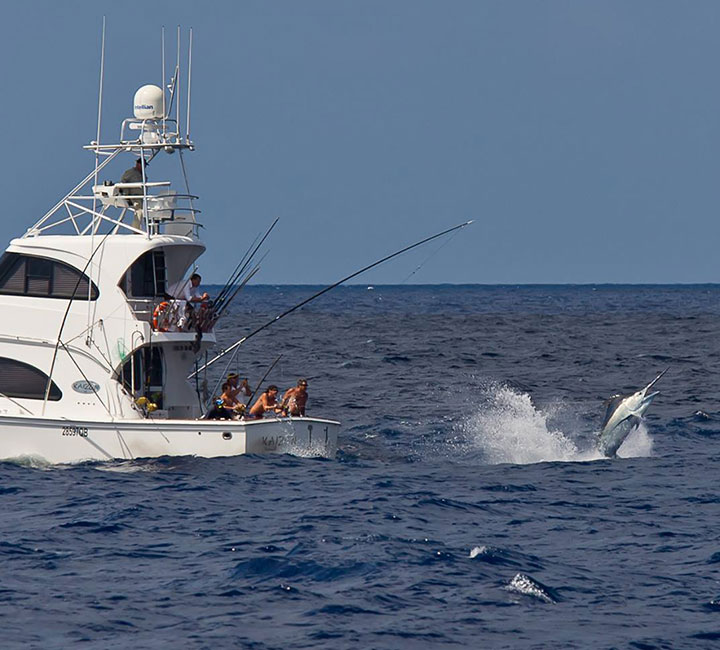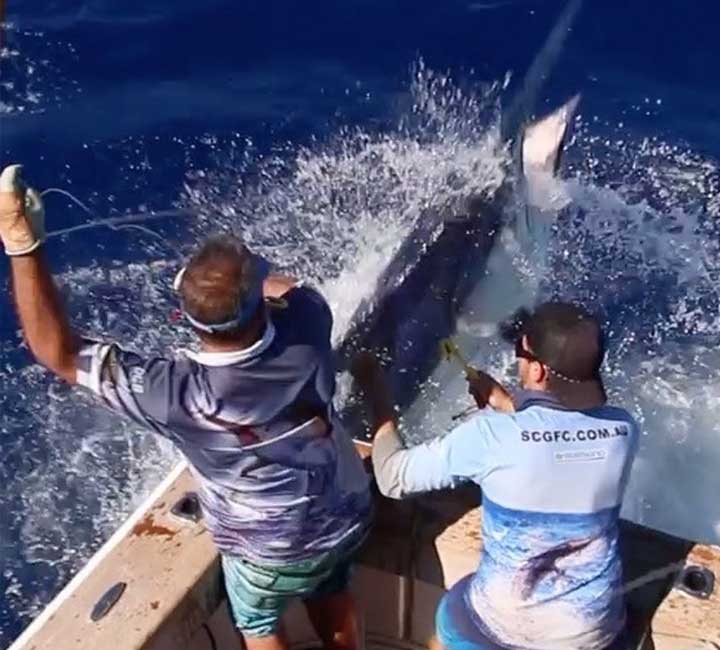 Reef fishing or "bottom bouncing" involves fishing structure on the bottom. This structure may be coral reef, rocky reef, gravel or other structure.
A very wide range of fish species such as Snapper Pearl Perch, Red Emperor, Nannygai and a host of other species. We also do deep dropping in water over 200 metres for Bar Cod, Blue Eye Trevalla, Flame Snapper, Ruby Snapper and a bunch of other species.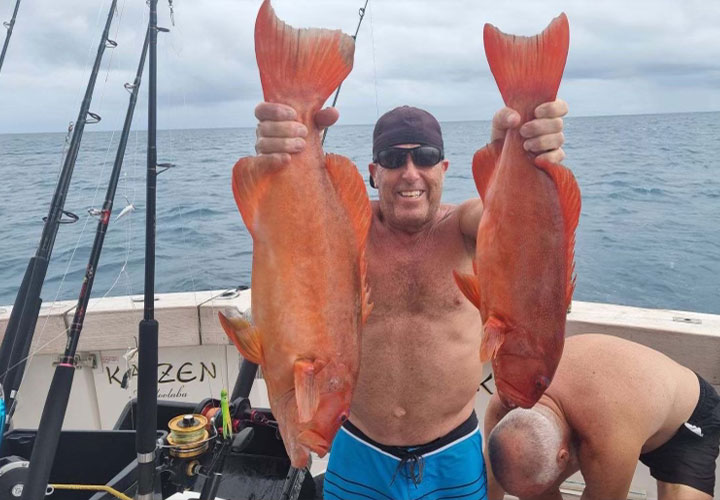 Reef and Island Cruising at various times is dependent on where the boat happens to be. Generally, the boat is based out of Mooloolaba on the Sunshine Coast. We often do trips to Tangalooma and we are usually cruising out of Cairns/Lizard Island from September to December. On occasion, we do Kimberley trips dependent on demand.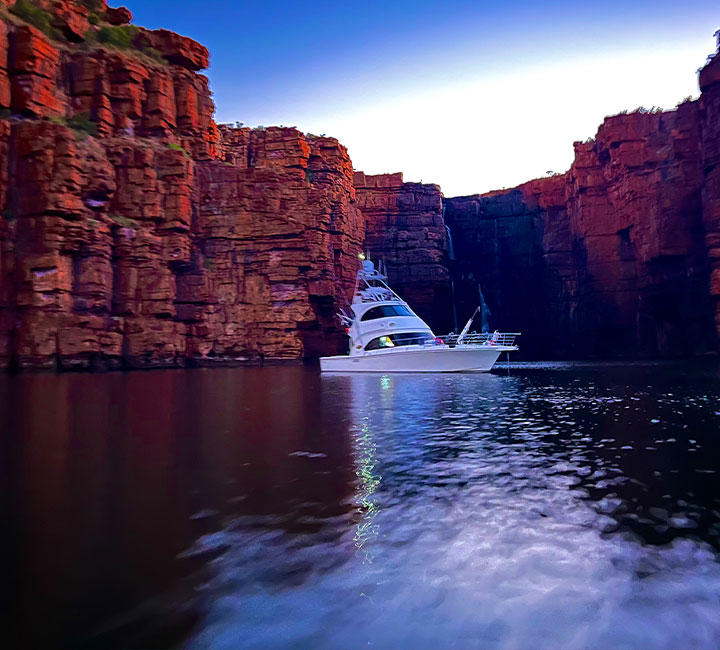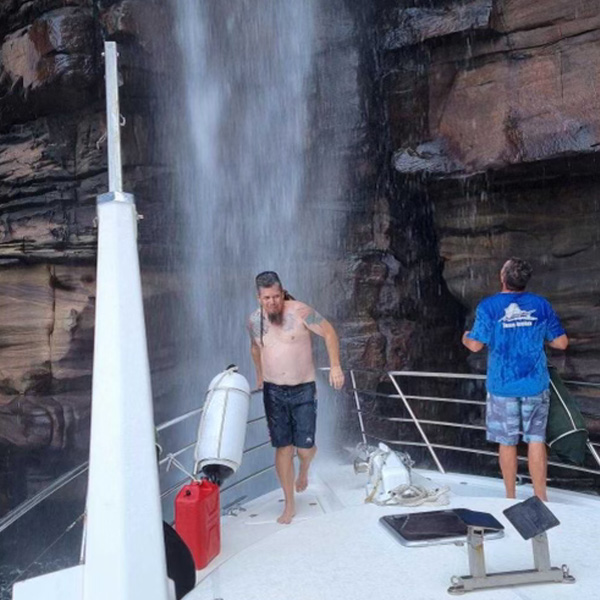 Record fishing involves chasing large fish of a given species and a specific line class in order to beat existing records. Requires high angling and boat driving skills. Not for the faint hearted but enormously rewarding.